A sizeable semi-detached property, this Edwardian Semi was built for a different way of living. This family of five came to me to help them reconfigure their home for the 21st century.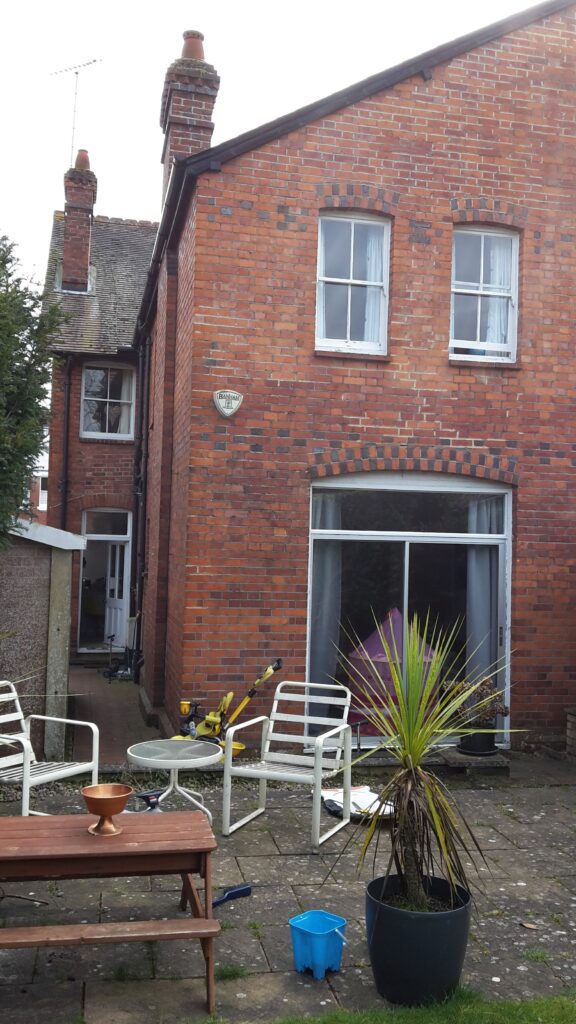 Setting the Brief
Fed up of squeezing round the low level island for family meals, amidst the clothes washing, it was time for a change. Their requirements were for a large kitchen/dining space for five to cook and eat together, it should be somewhere to entertain. And also a flexible space for working from home, a library, making lego, stuff with glue! They wanted huge doors and windows with character and for the extension to feel solid and part of the original house (not a glass box on the back).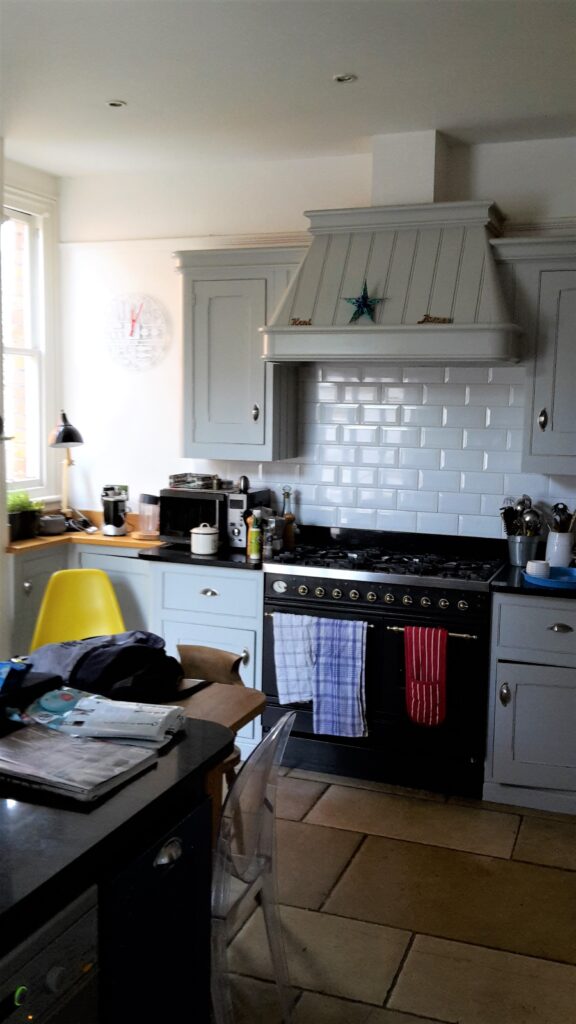 Notwithstanding a 180ft garden, the rear of the house was North facing and they were particularly fond of the South facing courtyard to the side of their house. They already liked to hang out there, despite the "awful concrete garage, we could do without". We set to work to make this space an integral part of the design. It was to become "a sunny outdoor courtyard for eating alfresco and working outside in the summer" (British weather permitting).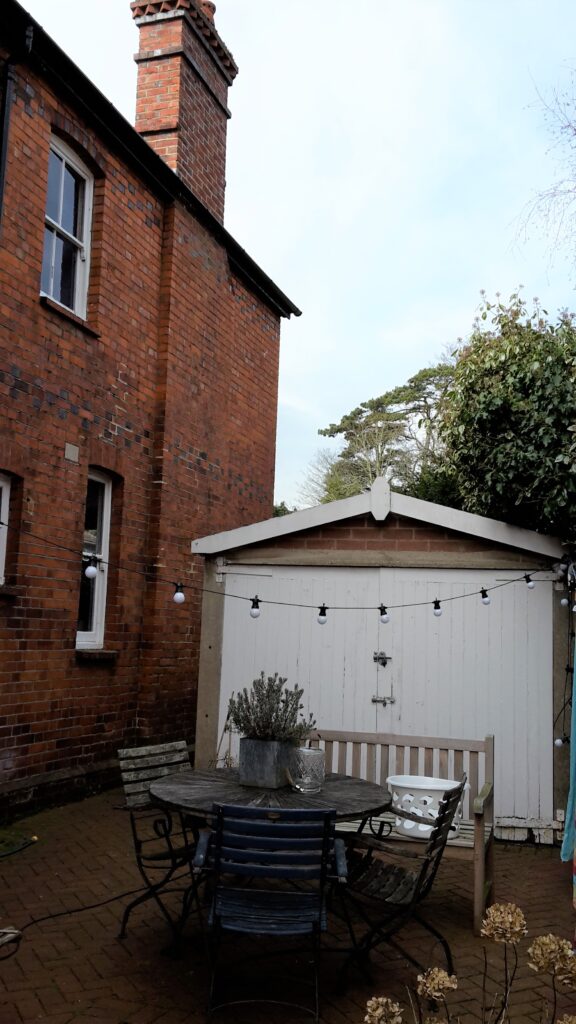 The ground floor had the original kitchen set in middle of the house between large reception rooms to front and rear. It needed a new layout to reconfigure their home for today's way of living.

Transformation
Extending to the rear and to the side of the house, we created a double aspect kitchen, capturing sunlight from the south side and connecting to the much loved side courtyard, all the better with garage now gone. The old kitchen became the utility room and study, which also opens to this space.
The doors and windows, taller than standard height, have an old steel frame appearance but are actually aluminium frames which are thermally better performing. These were sourced by the client from IQ glass and are a real focal point of the space from both inside and out.
The exposed brickwork within the kitchen retains some character of the original property within the new space and is a beautiful contrast to the otherwise gallery like white space.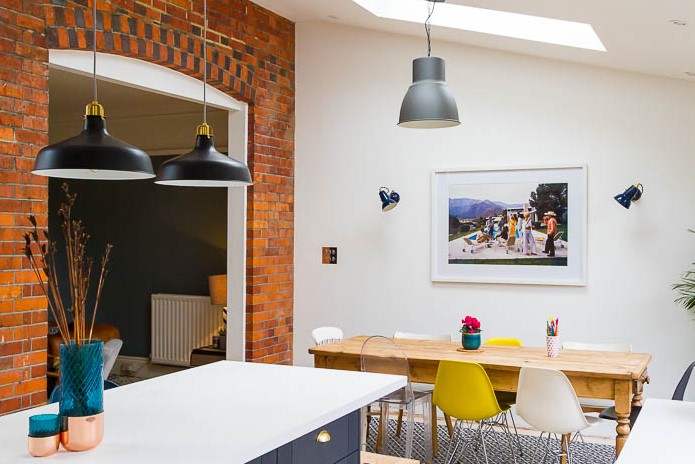 Finishing the kitchen just a day before their wedding, a no doubt busy last few weeks, but a wonderful space for an informal reception and a great excuse to invite guests and entertain.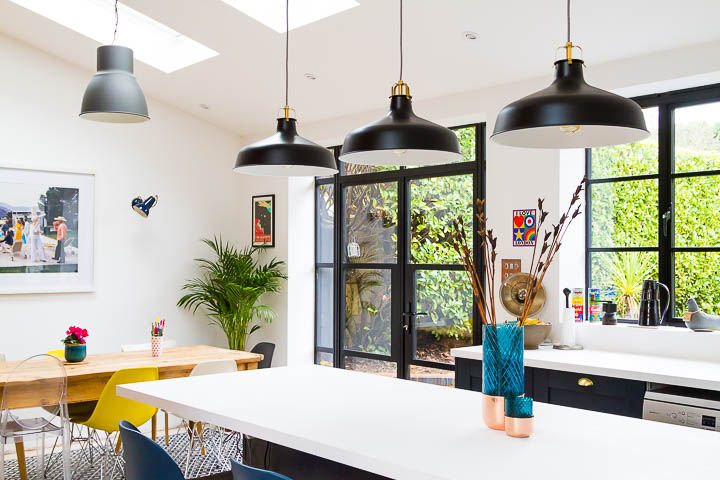 This project completed Summer 2019 and was built by A. Pearce Builders.
Products and Suppliers: Kitchen – Howdens, Pendant Lights – IKEA, Roof lights – Velux, Doors and Windows – IQ Glass.