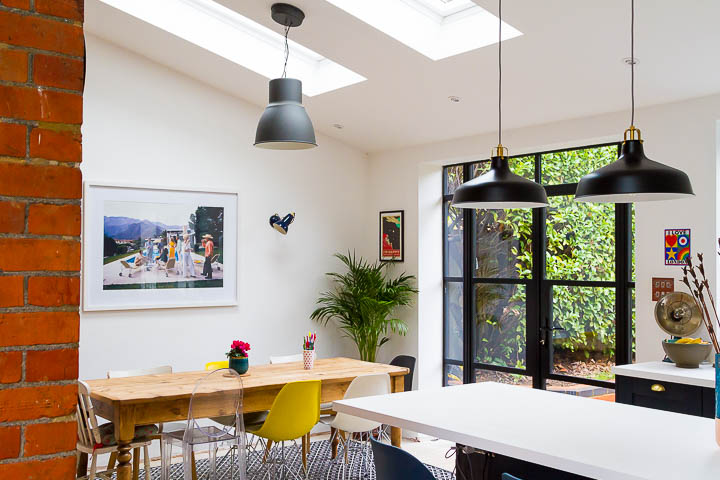 Getting you through all that regulatory stuff with some drawings is one thing but have you ever considered the real value of an architect?
Architects are trained problem solvers, and key to solving any problem is properly defining it in the first place. It's your house and you live there so you'll have spent a fair amount of time considering the potential solutions, how you might change it or extend it but have you really stopped and thought why? What's driving this desire to make it different, make it bigger? That's the starting point, define the problem.
I work with clients to establish their brief in as much detail as possible at the outset, do you actually need more space or just different space? Families want to be together, or sometimes apart. Maybe you simply want to keep an eye on the kids whilst you're making the dinner? Sit and enjoy the garden if you can ever find five minutes peace? How will things differ in 5 or 10 years when the kids have grown up?
Your project proposals will evolve and develop from this, so getting your brief nailed is really important. Projects are most successful and enjoyable when it becomes a collaborative process not simply a set of options and choices. Bringing creative solutions to everyday problems is what architects are trained to do.
Understanding your life, your needs and aspirations is incredibly important – it's personal. It means working with the right architect is key to project success. I'm an architect for everyday families who want to re-think their homes for a better way of living. Get in touch to see if I'd be a good fit for your project.