If I had a plan for this year it went out the window as soon as BoJo closed the schools in January. So here it is, a disjointed run down of 2021, all the drama, all the ideas, all the connections.
January, February, March – working late nights and weekends amidst home-schooling "fun", the less said about the first part of the year the better!
Spring and freedom finally came around and with it the opportunity to visit some of those lockdown projects I'd missed out on in 2020: Extending an Edwardian Semi, 1930's home extension: A Place to Eat, Lessons learned on a lockdown build
I blogged for EntreArchitect, the brainchild of Mark R LePage and now a 7000+ strong community of architects worldwide: How to Scale without Growing
Summer saw me busy with builds, supporting clients with their projects under construction. Site meetings scheduled between camping trips and seeing friends who we'd missed out on the year before. With supply chains as unsettled as the weather patterns, delays were inevitable but we got there in the end!
Always looking for the next challenge I settled on a personal one and decided to train for a half marathon, it gave me a focus away from business….work life balance and all that. I ran a 10 miler a few weeks later, once you know you can, you can!
I set some boundaries around meetings, keeping several days free to actually get work done. You make the rules, you break the rules.
I ventured a new offering, my "Briefing and Beginnings workshop" giving families the chance to explore the opportunities and potential of their home with me for a couple of hours.
I made a guest appearance on EntreArchitect's Context and Clarity daily discussion with Jeff Echols who has hosted the hourly slot daily since the pandemic began and for which many people are grateful.
The beginning of the school year brought back regular working hours and saw me launch a new toolkit of resources for those embarking on, or even midway through their home extension project.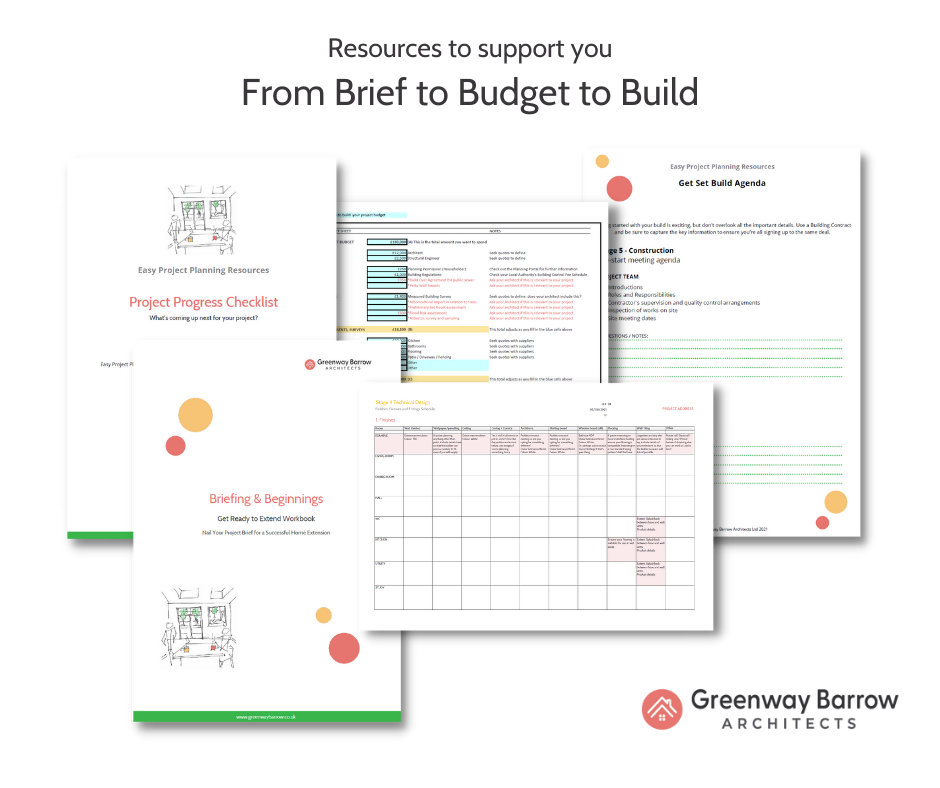 I wrote 133 social media posts, 19 emails and 9 blogs about things people ask me all the time including: 5 steps to keeping your home renovation costs under control, Do you need more space or just different space? and 5 top tips for a successful extension project
I got to know some of our local builders better and worked with them to deliver projects, in a relatively orderly fashion.
I reconnected with my US based mastermind group, there are some great people out there doing some super interesting things.
I read 14 books, mostly on audible and I have finally got back to fiction with my book club! Here's what's been on my reading list:
How to break up with your phone, Catherine Price
Hope in Hell, Jonathon Porritt
The Chimp Paradox, Steve Peters
The Midnight Library, Matt Haig
The Big Leap, Gay Hendricks
The Bumblebee Flies Anyway, Kate Bradbury
Company of One, Paul Jarvis
The No Spend Year, Michelle McGagh
How to Listen, Katie Columbus
Running: Cheaper Than Therapy, Chas Newkey-Burden
They Ask You Answer, Marcus Sheridan
Never Split the Difference, Chris Voss, Tahl Raz
Cumulative Advantage, Mark Schaefer
Becoming Minimalist, Joshua Becker
Thursday Murder Club, Richard Osman
I embraced an integrated approach to projects with Michael Aubrey Partnership. I wrote a blog about that too: You don't just need an architect, you need a home extension team
I negotiated with planners, coordinated others, obtained consents.
I did some online learning, attended events and continued on my Carbonlite Retrofit course with the AECB
And among all that I drew some houses…because that's what architects do, isn't it?
If you got to the end of my brain spill, thanks for reading.
2022 here we come, it's got to be more straightforward than that!